Announcing the inaugural
NZME New Zealand
Women's Leadership Symposium
Australia's most prestigious women's leadership
conference comes to New Zealand.
Wednesday 21st and Thursday 22nd June 2017
Langham Hotel, Auckland
Learn
Engaging subject matter, lively debate and practical activities, will offer participants an opportunity to develop their leadership capacity and stay abreast of current local and international trends.
Share
Drawing participants from across the country, the Symposium will offer an opportunity for participants to extend their networks far beyond their local community and develop lasting relationships with like-minded women.
And be inspired…
Richly diverse in their achievements, Symposium guest speakers are recognised for their vision, resilience and capacity to influence change. Through sharing their unique experiences they will help encourage Symposium participants to explore their own strengths and opportunities.
About
Focusing on the challenges and opportunities for women leaders in the contemporary workforce the inaugural NZME New Zealand Women's Leadership Symposium will be an unparalleled gathering of New Zealand's best and brightest female talent. During the event, women leaders from every sector and industry will come together to hear from an exceptional line up of inspirational guest speakers and explore topics including gender equality, leadership, career advancement and life fulfilment.
The Australian Women's Leadership Symposium
The women's leadership symposium has been an annual occurrence in all Australian states and territories for over twelve years. During this period many thousands of individual women and hundreds of organisations have participated and the events have become synonymous with excellence and achievement.
2016 Brisbane Symposium Highlights
2015 Sydney Symposium Highlights
2015 Sydney Symposium
Extended Award Winners
3 or more
$995 pp
$1,495 pp
Table (8)
$895 pp
$1,395 pp
*Early Bird rate expires 28th April
Early Bird (Ends April 28th)
Standard Rate
3 Delegates or more
$995 pp
$1,495 pp
Table (8 delegates)
$895 pp
$1,395 pp
Mimi Gilmour Buckley
Creative Leader & CEO, Burger Burger Ltd
Laura
Maxwell
Chief Commercial Officer, NZME
Abbie Wright
Diversity & Inclusion Manager, ANZ & Asia, Aurecon
Dr Jackie
Blue
Equal Opportunities Commissioner, Human Rights Commission
Natasha Gallardo
CEO Working Mothers Connect and Strategic Partner WLNZ
Rachel Smalley
Television and radio journalist and broadcaster, Host, Early Edition, NewstalkZB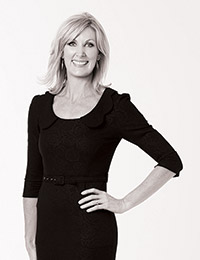 Fiona
Kingsford
Chief Executive Officer, Competenz
Makaia
Carr
Founder,
Motivate Me NZ
Mai
Chen
Managing Director,
Chen Palmer
Michelle
Hamilton
Group Director - Culture and Performance, NZME
Barbara
Kendall
Olympic Athlete
Lana
West
Head of Diversity & Inclusion, BNZ
3 OR MORE
$995 pp
$1,495 pp
TABLE (8)
$895 pp
$1,395 pp
*Early Bird rate expires 28th April